It's hardly a secret at this point that SUVs are the driving force behind the Australian new vehicle market – even though the top two vehicles are actually utes.
In 2017, these (often nominally) higher-riding options have in fact eclipsed sales of regular passenger vehicles – by which we mean sedans, hatches, wagons, people-movers and sports cars.
While passenger car sales have declined 9 per cent this year and have been heading downward since 2012, SUVs are up about 2 per cent this year with a market share of 39.3 per cent.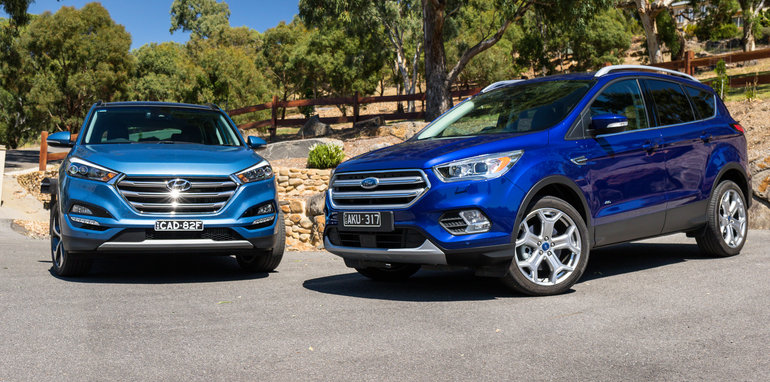 By comparison, passenger cars own 38.8 per cent share. Just five years ago, the figures read 51 per cent share for passenger cars versus 28 per cent for SUVs.
What we're trying to do with this story is show which brands have capitalised on this SUV growth.
As you can read in the table below, the top-ten SUV brands this year are: Toyota, Mazda, Mitsubishi, Nissan, Subaru, Hyundai, Holden, Kia, Honda and Ford.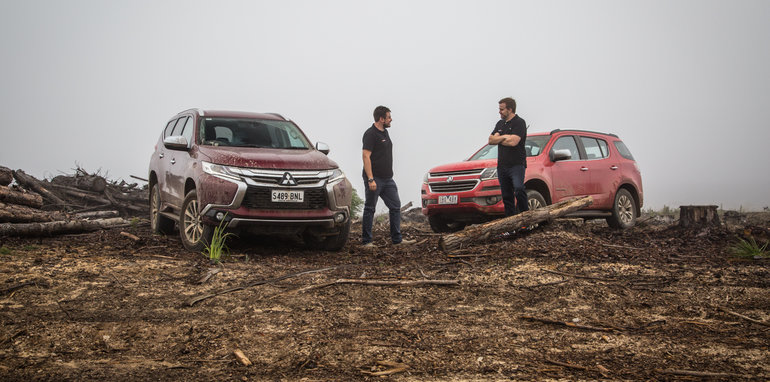 By comparison, the overall top-ten brands with all vehicle types included this year are: Toyota, Mazda, Hyundai, Holden, Ford, Mitsubishi, Nissan, Volkswagen, Kia, and Subaru.
The brands with the fastest SUV sales growth this year are Volkswagen (up 54.3 per cent), Kia (up 30.1 per cent), Mitsubishi (up 18 per cent), Mazda (up 15.9 per cent) and Hyundai (up 13.2 per cent).
The respective driving forces for each brand have been the all-new Volkswagen Tiguan, Kia Sportage, Mitsubishi Outlander/Pajero Sport, Mazda CX-9 and Hyundai Santa Fe.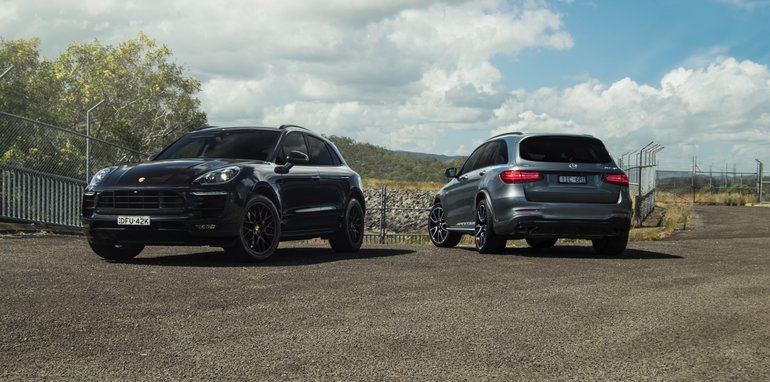 On the flipside, the brands with counter-intuitive declining SUV sales this year include Nissan, Subaru, Honda, Ford, Land Rover, Jeep and Isuzu.
Another key measurement is the percentage of a brand's total sales that are SUVs this year. Given the market-share of SUVs is 39.3 per cent, that is the average.
Using this, above-average brands are Porsche (79 per cent of its cars sold are Macan and Cayenne), Nissan (heavily reliant on the Qashqai, Pathfinder and X-Trail with 68 per cent), Subaru (XV, Forester and Outback, 62 per cent), Lexus (NX, RX and LX, 60 per cent) and Mitsubishi (ASX, Outlander, Pajero Sport and Pajero, 57 per cent).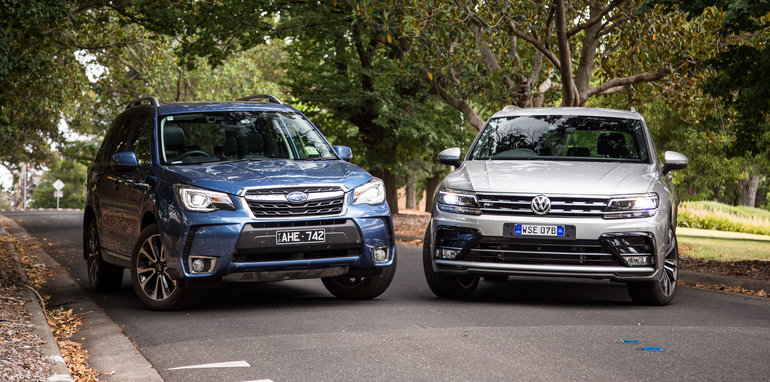 The top-ten selling SUVs across the whole market this year so far are the: Mazda CX-5, Hyundai Tucson, Toyota RAV4, Nissan X-Trail, Mazda CX-3, Toyota Prado, Mitsubishi ASX, Mitsubishi Outlander, Kia Sportage and Subaru Forester. Seven-out-of-ten are medium SUVs, including the top-four.
The numbers
| | | | |
| --- | --- | --- | --- |
| BRAND  | SUV SALES YTD 2017 | CHANGE | % OF SALES THAT ARE SUVs |
| Toyota | 20,468 | up 2.4 per cent | 32 per cent |
| Mazda | 16,842 | up 15.9 per cent | 43 per cent |
| Mitsubishi | 13,685 | up 18 per cent | 57 per cent |
| Nissan | 12,576 | down 5.1 per cent | 68 per cent |
| Subaru | 10,341 | down 4.5 per cent | 62 per cent |
| Hyundai | 9944 | up 13.2 per cent | 34 per cent |
| Holden | 6954 | up 6.6 per cent | 27 per cent |
| Kia | 5966 | up 30.1 per cent | 35 per cent |
| Honda | 5748 | down 10.8 per cent | 46 per cent |
| Ford | 4571 | down 22.1 per cent | 19 per cent |
| Land Rover | 4500 | down 10 per cent | 100 per cent |
| Volkswagen | 4464 | up 54.3 per cent | 25 per cent |
| BMW | 4114 | down 14.9 per cent | 51 per cent |
| Mercedes-Benz | 3822 | down 20.3 per cent | 28 per cent |
| Suzuki | 3489 | up 31.4 per cent | 57 per cent |
| Audi | 3281 | up 3.5 per cent | 49 per cent |
| Jeep | 2602 | down 46.4 per cent | 100 per cent |
| Isuzu Ute | 1956 | down 13.1 per cent | 32 per cent |
| Lexus | 1764 | down 5.7 per cent | 60 per cent |
| Porsche | 1425 | up 2.6 per cent | 79 per cent |
Source: caradvice.com.au