Mercedes-Maybach, the extra-luxurious marque of Mercedes-Benz, has revealed a follow-up this weekend to its bold and mighty Vision 6 concept.
The new concept, imaginatively named Vision 6 Cabriolet, was revealed at this week's Pebble Beach Concours d'Elegance a year since the hardtop debuted at the same location.
Both concepts follow the 2005 Maybach Exelero concept in paying homage to the brand's streamlined and long sports cars of the 1930s.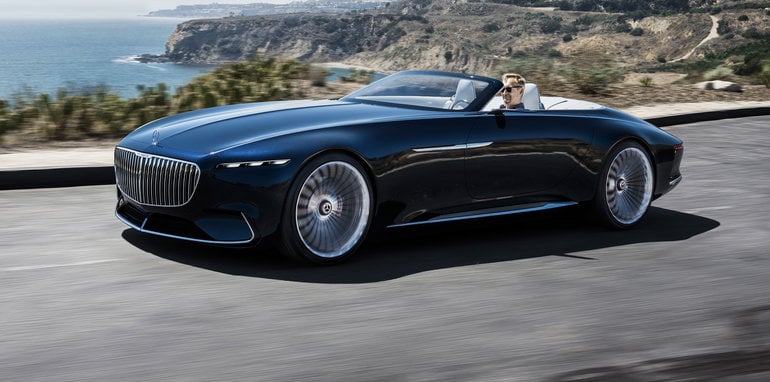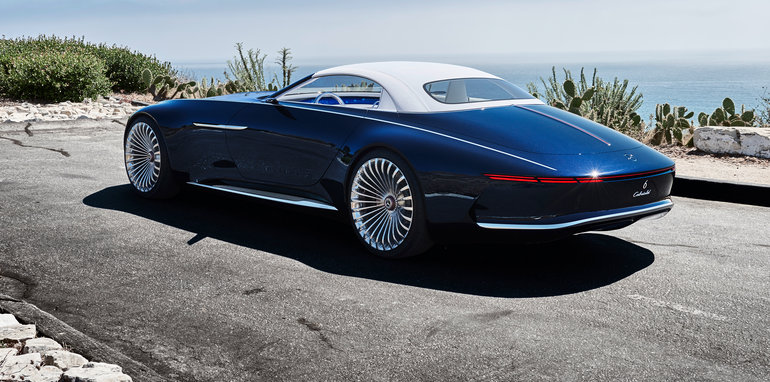 In cabrio form, the Vision 6 does away with the big roof, favouring instead a dramatic open-air compartment that benefits from a cream white soft-top for protection from the elements.
As with the coupe, the Vision 6 Cabriolet is a huge 19 feet or 5.7 metres long, making it a handy 100mm longer than the coupe in the only recently superseded Rolls-Royce Phantom VII range.
But, if you'd like to compare it to a vehicle you actually see on the road more than once in a blue moon, the Nissan Navara – one of the longer utes on the market – is just under 5.6 metres long.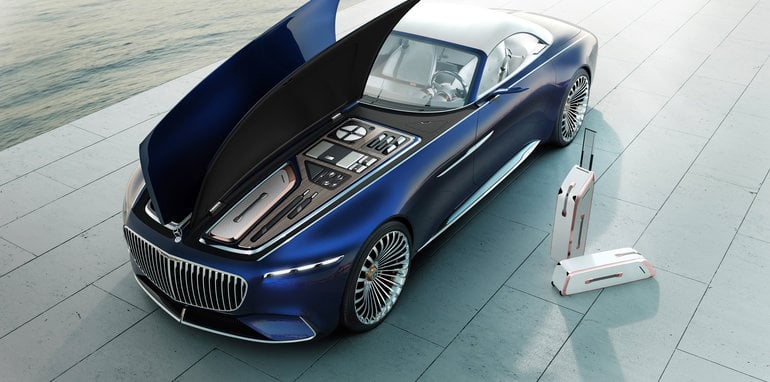 Also shared with the coupe is its two-seater layout – nothing says opulence and excess like a 19-foot-long car that carries just two – and a whopping 560kW of power delivered by four electric motors.
Those motors offer an all-wheel drive configuration, and Mercedes says the behemoth droptop will hit 100km/h "in under four seconds". More importantly for the likely buyers of this make-believe master of the motorway, a driving range beyond 500 kilometres is claimed.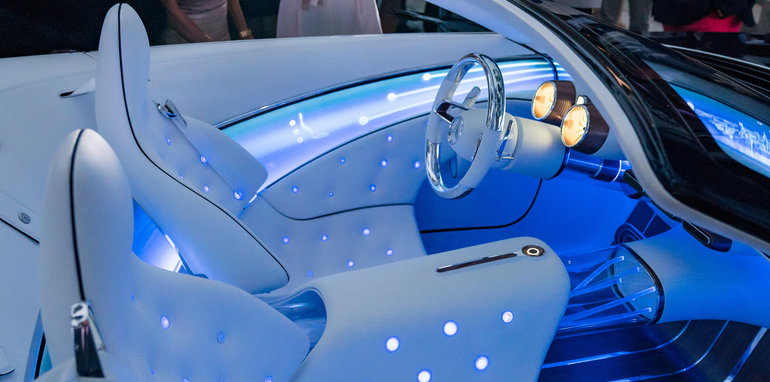 Mercedes has made no promises of production plans for either the coupe or this new cabriolet, but with the company confirmed to be working on a slew of models for its new 'EQ' sub-brand, we shouldn't write off the potential for something along these lines to appear in the future.
Source: caradvice.com.au